So what you read is what you get I suppose....like i said yesterday, its all a ruckus up yonder (in my brain) so I'm just writing what I'm thinking.....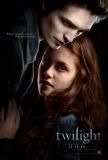 So I did it, yep i purchased my copy of "twilight" HOLD THE PHONE???

Yes, I read.

And if you think it's unchristian like to read a vampire book well then your unchristian like for judging me ;)

THERE i said it. Its okay for me to enjoy a fantasy book every now and again....especially when its as good as this one.....And I am strong enough in my faith that I'm not gonna go get my teeth filed pointy or stay indoors for years just so i can get that pale skin and sunken in eyes.....i promise I'm not gonna go all vampiress on you!!

Anyway back to my point....I bought the book mainly cause i want to know what all the hype is about.....and i love "The Lost Boys" so why not. Its super good.....but I'm gonna have to read it slowly cause i barely have enough time to think these days.....SO don't spoil it for me people!!!


Then there is Amy,



Amy is one of my bestest friends, I have known her since my JR year in high school. This is us our senior year on Halloween!!
She has meant the world to me over the years and shes been through alot with me....now, shes going to be a mommy!!! Tomorrow she will be induced and we will all get to meet Savannah Beth. I am so excited i can hardly stand it....although i am slightly perturbed that outta my three best friends I'm the only one without a girl!!!! Darn yall!! J/K

I am sooo blessed to have her in my life, she is going to be an AMAZING Mom!!! When she is here with the boys they are practically glued to her. She loves to read to them and sometimes brings them treats like coloring books and plastic eggs filled with candy on Easter. I cant wait to meet her and quench my need to buy girly baby clothes!!

Please, if you think of her tomorrow (Tuesday) say a prayer that everything goes smoothly!!

Speaking of prayer....Jason and I are in need of it.

Jason started a new job at KB homes not to long ago....the details could take me days to write down, but its not going very well, and it really has nothing to do with the economy. Its the position he is in until a neighborhood opens up to him. I have never seen my husband struggle the way he is currently. It has made him feel inadequate and that is a lie!! He is one of the best sales men I've ever met.....they are just running a horribly managed Home Finding Center.

It is killing me to see him stressed and feeling like he can't provide.


Please pray for God's provision in our lives or at least the recognition there of.....

It is an everyday struggle to put my trust in Him that HE has a plan, and this is part of it.

I prayed peace over my sweet husband this morning, wouldn't you know my daily inspirational email that i get everyday was about grace and peace.....I love how God works......he whispers "I'm here" juuuust when I'm needing it.

That is all for today folks.....